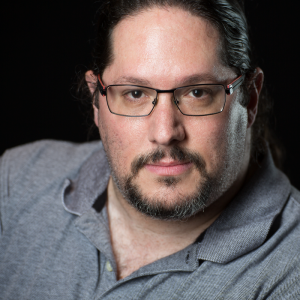 Jason Bauman (a.k.a. Jaypoc) is a programmer, computer enthusiast and photographer from St. Louis, Missouri.
Originally from Long Island, New York, Jason moved to the St. Louis area in 2017 to work as a Director for one of the largest telecommunication providers in the country.
Previously, Jason has worked for the Plainview Old-Bethpage School Distict, North American Internet Services, Nuvisions Broadband, and Cablevision (Now Altice ) in varying roles including PC Support, System Administration and Web/Software Development.
Growing up in the 80's, he was fortunate enough to be surrounded by computers.
I had a Texas Instruments TI-99/4A of my own, and had access to a Kaypro II and an early IBM PC clone. I was always fascinated by computers and their potential, which eventually lead to my obsession of Bulleting Board Systems (BBS's) and then, the Internet (Before it became popular).
His interests stemmed beyond computers as well. His high school's radio station, WPOB-FM sparked an interest in broadcasting so he began school for communications initially. Later on, he switched to computer science. Jason was involved with the promotions teams at Connoisseur Media's Long Island stations (WKJY, WMJC, WBZO and WHLI) from 1998 until 2017.
Photography has always been a love of his, and around 2002, Jason worked seasonally as a school portrait photographer for Empire Classics (A division of Lors Photography). This job re-ignited his passion for the craft and lead to his first Digital SLR purchase (A Canon 10D). Since then, he has improved his craft, and his photography can be seen at https://jaypoc.photography.
Other places Jason has worked include Zany Brainy, Walmart, Radio Shack, BOCES, Estee Lauder, and United Artists Theatres.,